Series 312 Sliding Patio Door
Overview
Our most popular sliding patio door model, the 312 is available in widths up to 12′ with a standard height of 6'8″.  The 312 offers the most cosmetic upgrades of any door we offer, with three interior wood laminates and Bronze exterior (all laminates on white doors only).  The 312 is also available in custom sizes.  It's also available with blinds-between-the-glass and is offered in white, almond and clay.
Features & Benefits
Offered in range of sizes: 5', 6', 6'4", 8', 9' and 12'
Available in 6'8" heights up to 12' wide
Field reversible (6'8" height only, not available with BBG)
Custom sizes available
Color matched screen
DP 35 Rating (on 5068, 6068 doors only)
DP 25 Rating (on 6468, 8068 doors only)
Limited Lifetime Warranty
Energy Efficient Glass Options
Atrium windows and doors are engineered with state-of-the-art glass technology to give you outstanding thermal efficiency. With a full range of glass options and special insulated spacers, we have a glass package to fit any climate need or budget. Verify product specifics before ordering.
---
Low-E Glass
Low-E glass is coated with a microscopic layer of silver that reflects radiant solar energy while permitting visible light to pass through the glass, providing more comfort and lower energy costs.
Low-E Glass and Argon Gas
Argon gas works like an insulating blanket between two panes of glass to further improve thermal eciency and decrease outside sound levels.
Ultra Low-E Glass and Argon Gas
Choose our ultimate glass package for optimal energy efficiency and maximum cost savings. Ultra Low-E glass offers three invisible layers of silver coating in addition to the superior thermal performance of argon gas.
Vinyl Color Options
---

White
Almond

Clay
Interior Laminate Options
---
Cherry
Dark Oak
Light Oak
Exterior Paint / Laminate Options
---

Black (Paint)

Brick Red (Paint)

Bronze (Paint)

Clay (Paint)

Dark Chocolate (Paint)

Gray (Paint)

Hunter Green (Paint)

Tan (Paint)
Terratone (Paint)

Bronze (Laminate)

Black (Laminate)
Device/Monitor screen settings may affect color shown. Please refer to actual window sample when selecting colors. Interior and exterior laminates available on white window only. Only use mild, water based household cleaner on painted product and rinse immediately with water. See full cleaning instructions for details. Grid offering limited to 5/8" contoured or SDL on exterior painted windows.
Available Grid Patterns
---

Colonial (SL)
Diamond (SL)

Prairie (SL)
Valance (SL)
Available Grid Types
---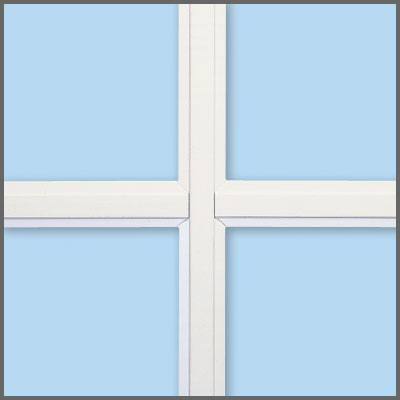 1-Inch Contoured Grid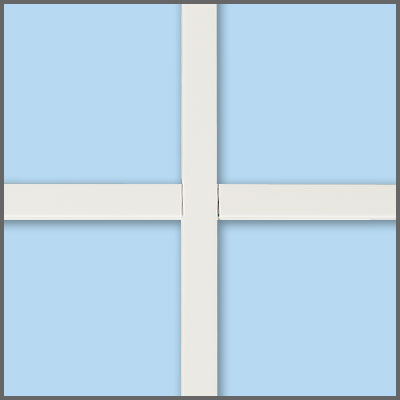 3/4-Inch Flat Grid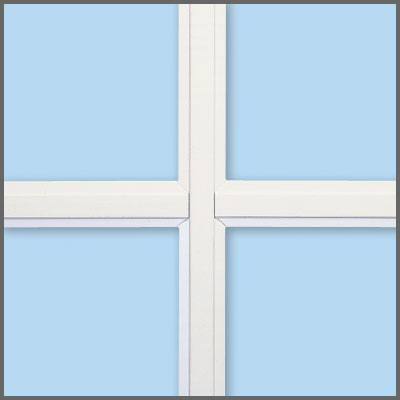 5/8-Inch Contoured Grid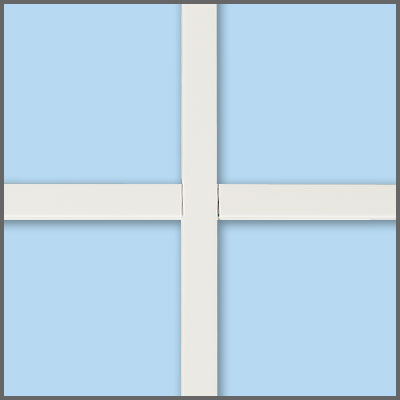 5/8-Inch Flat Grid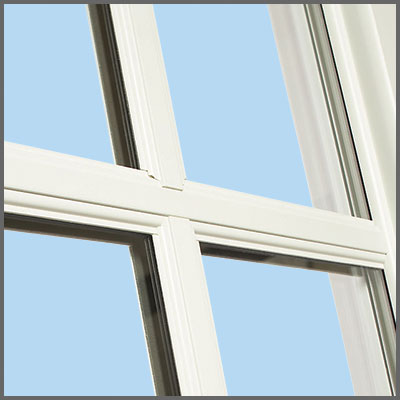 Simulated Divided Lites (SDL) Grid